Aimful will be shutting down
While we are proud of what we accomplished, we were unable to achieve the type of growth necessary to justify the continued operation of the service. Thank you for your support and best of luck in your efforts to make meetings a time well spent.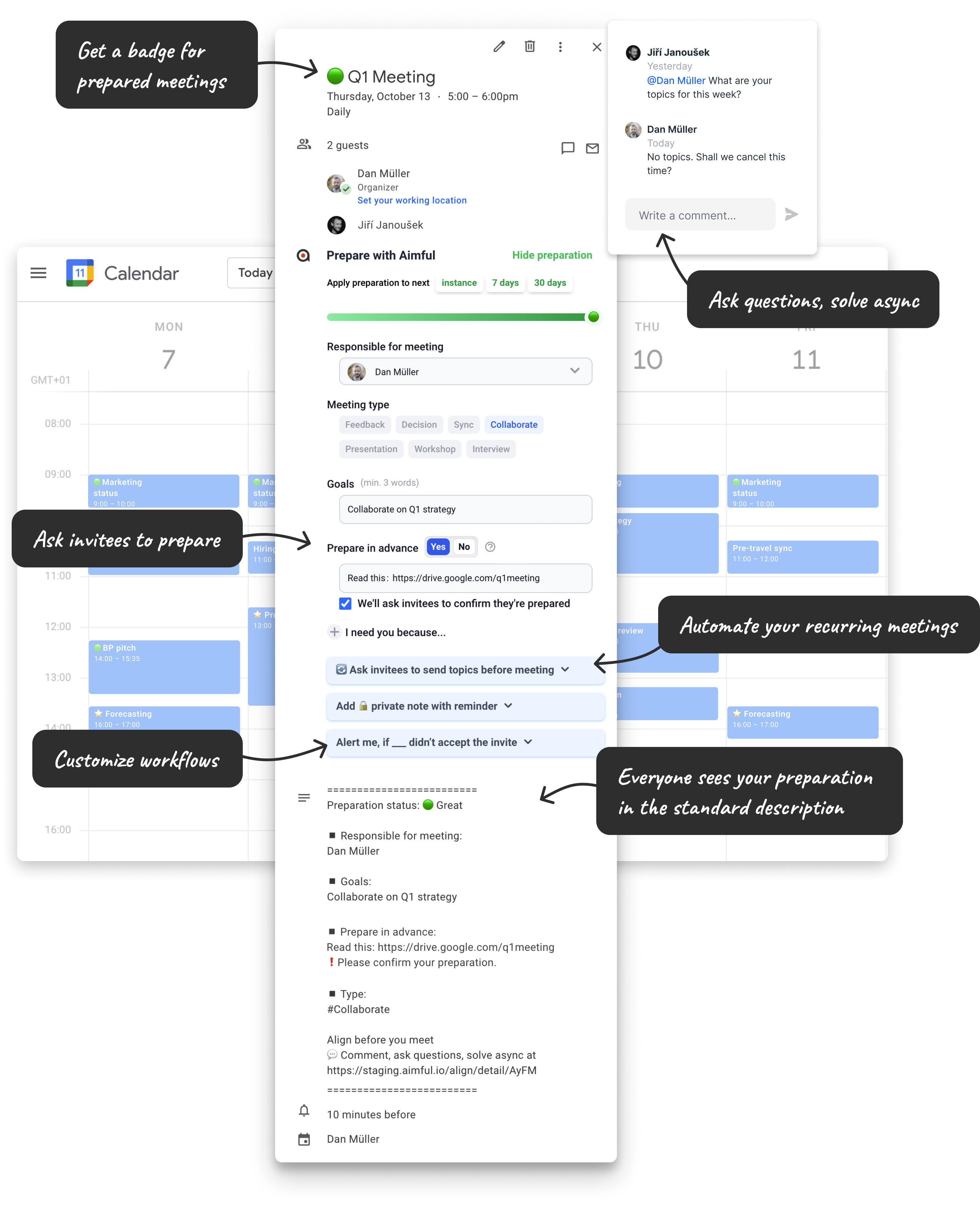 Teams of all sizes use Aimful
to make meetings shorter, smaller, targeted.
Invitees,
protect your time from bad meetings.
Hosts,
be a respected meeting host. Make your invitees come prepared for your meetings.
Team leaders,
redesign team's meeting mindset.
Respect each other's time.
Use Aimful in Slack

There are better things than scrolling.
It's time for trying!